| Why Attend? | Testimonials | Sponsors | Vendors | Core Team |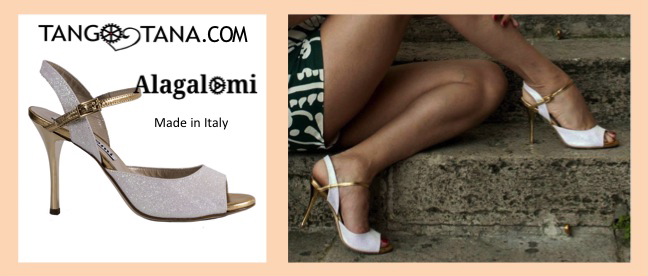 TANGOTANA
Elegant, extra lightweight, comfortable, and shock absorbing. Your shoes for tango. Made in Italy with Italian leathers.
Austin, Texas
Website: www.tangotana.com
Orders: www.tangotana.com
Contact: 512-200-4514
Email: Simona@tangotana.com
TANGOSPLASH / YOLANDA ROSSI
For sale during the festival
Website: tangosplash.com
Orders: tangosplash.com
Contact: 818-296-8736
Email: shoesbyyolanda@tangosplash.com
SANDY FLIPPO
Men's and women's handmade tango shoes from Bandolera, Comme Il Faut, Necesita, and Nada Mas.
Website: texasitaliantangoshoes.com
Contact Sandy Flippo: 210-382-4873
Email: sandyflippo1908@gmail.com
LA MINA TANGO BOUTIQUE
La Mina Tango Boutique's mission is to bring the best quality Tango shoes, clothing, and accessories for men and women from around the world!
Website: La Mina Tango Boutique
Contact: 929-322-3234
Email: minatangoboutique@gmail.com
JACQUELINE RENEE, MT
Chair massage by Jacqueline Renee, MT will be avilable:
Saturday Afternoon: 2:30pm-6pm
Saturday Night: 8:15pm-2am
Sunday Afternoon: 1pm-6pm
BLUE BASIL
Thai fusion food truck available on Friday night: 6pm-2am.
Website: Blue Basil Mobile
Contact: Bill Main
Email: bluebasilaustin@gmail.com
ROSARITO
Baja style tacos food truck available Saturday day: 10:30am-6pm and night: 8:30pm-??
Website: Rosarito
Contact: Carlos Acosta
Email: carlos@rosaritoatx.com
TEXAS CHILI QUEENS
Classic Texas street food with a twist food truck available Sunday: 12:30pm-5pm
Website: Texas Chili Queens
Contact: Ed Hambleton
Email: txchiliqueens@gmail.com